OUR SURVEY
The need for our initiative was highlighted by a national survey, organised and funded by Bayer of over 1,400 men in the UK aged over 50. The survey focused on the worrying impact of COVID-19 on men at-risk of, or living with prostate cancer, and how it has impacted their healthcare appointments.1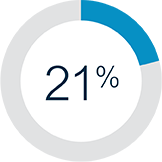 21% of men aged 50+ missed
a routine GP appointment, not
related to a specific condition,
due to the COVID-19 pandemic1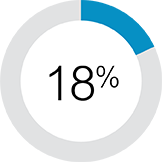 Almost 1 in 5 (18%) believe that
their prostate health has been
negatively impacted during
the pandemic1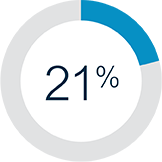 21% of men aged 50+ missed a routine GP appointment, not related to a specific condition, due to the COVID-19 pandemic1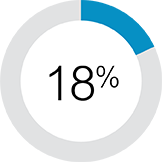 Almost 1 in 5 (18%) believe that their prostate health has been negatively impacted during the pandemic1
It's essential for men at risk of prostate cancer and their doctors to have open conversations about prostate health.
MEN AND THEIR DOCTORS SHOULD:
Currently, no national programme for prostate cancer exists,3 so it's never been more important to empower each other to make our prostate pledge.
Watch the video
Chris, a member of the Reading Men's Shed, The Silver's Workshop, was diagnosed with prostate cancer in 2015.
Since having his prostate removed, he's been living cancer-free.
Our partnership with the UK Men's Sheds Association
The UK Men's Sheds Association is a member organisation, representing UK-based Men's Sheds across the UK. Men's Sheds are community groups for men over 50, and help to in reduce isolation, support positive mental health and are a safe venue to discuss difficult health issues and educate one another.
The UK Men's Sheds Association raise awareness of the social and health benefits of Men's Sheds and provide guidance and support to individuals and groups to start and manage Men's Sheds.
The UK Men's Sheds Association was founded in 2013 and today there are over 800 Men's Sheds open and an additional 150 or more in planning at any one time. That's around 17,500 or more 'Shedders', as they're known, benefiting from regular social interactions, new and improved skills, and regular, active participation in activities they enjoy.
Reporting of side effects and quality complaints

If you get any side effects, talk to your doctor, pharmacist or nurse. This includes any possible side effects not listed in the package leaflet. You can also report side effects directly via the Yellow Card Scheme at www.yellowcard.mhra.gov.uk.
You can also report side effects and quality complaints to Bayer Plc. Further information is available on the "contact" tab at www.bayer.co.uk.
By reporting side effects you can help provide more information on the safety of this medicine.